µLog
20201018

Family trip to Halifax and the Piece Hall for the first time in a year, nice to be out and about in the autumn air. I also seem to have lost both FIDO keys for my main email account...


20201017

S gave me a children free morning, was supposed to finish insulating the eaves in the loft, instead I insulated half the eaves and spent a couple of hours working on Ariane.


20201016

Not much to report from the last week. Work, work, and some loft conversion work, insulating the eaves and roof apex.

Visited a second school for A this morning. Beautiful modern building nestled in the green valley.


20201010

Visited a local primary school for A, one of two we're considering (there are three local non-religious schools, but one is on a main road). Strange doing it on a Saturday with no other children about but these are strange times. A told me she was "a little bit afraid" but she was excited and afterwards said she loved it and wants to go there. We'll arrange a look at the alternative too but would be happy for her to go to this one.


20201009

ML work day up in the loft. Multitasked and fitted some insulation, also created fitted laptop shelf on the desk. Not much to report, but it's Friday!


20201008

Had breakfast at the in-laws in Cumbria then started work from their spare room. Managed a fair amount before we left for home back in West Yorkshire, traveling over a long dinner break. Afternoon working in spare room as half converted loft would have been too chilly. A overtired and manic, driving me an S up the wall. Early night for everyone.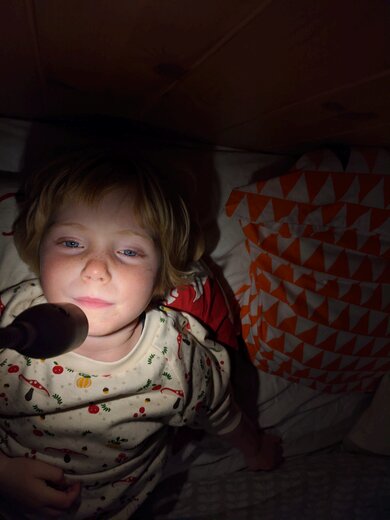 20201007

Last morning on Colonsay, chaos in the house with everyone packing, cleaning, tidying. Escaped to Colonsay Hotel with S and the children for a pot of tea before heading to a pebbly beach on the west coast, Port Mòr. A picked shells and we found some driftwood covered in Goose barnacles.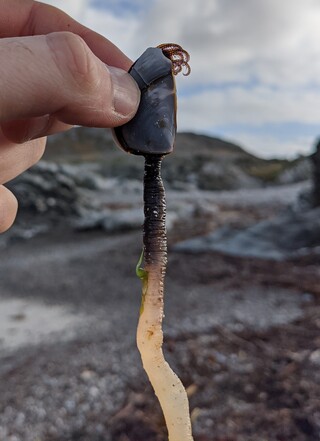 Back at the car S couldn't find her phone, met in-laws back at Colonsay Hotel and asked staff if a phone had been handed in, they already knew about it, a local farmer had found it up where we'd parked an hour earlier. News travels fast on a small island. The good man (Dave) dropped it off at the hotel and all is well.

Checked in at ferry terminal and now facing a 4 hour drive back to the in-laws once back on the mainland for a stopover before heading home to Yorkshire, also (remotely) back at work tomorrow...

Update: note to self: do not attempt a 4 hour drive after a day of sightseeing and a 3 hour ferry crossing ever again. Arrived at in-laws in Cumbria after 10pm, carried children to bed. Long day.


20201006

Last full day on Colonsay. S headed for another sea swim while I stayed with A and P. Made it out to Colonsay House for tea and cake and a walk around the gardens. Frequent showers. The gardens are now home to the 8th century Riasg Buidhe Cross, which was news to me, I had wanted to visit its original home and would've been lost and confused if I had.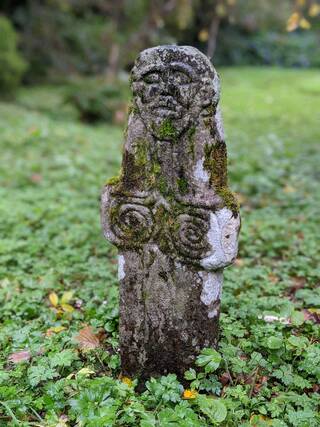 Went for twenty minutes peace and quiet in the afternoon and woke up nearly three hours later. So that explains my bad mood this morning. Homeward bound tomorrow with a stopover in Cumbria.


20201005

Another lazy morning, we're relaxing after months of pandemic + work + young children stress, it feels like jetlag. Got up with A to find freshly baked croissants. S, (wife) evidently up early with youngest before heading back to bed.

Sister-in-law came back from her morning swim in the sea with news of a baby seal on the beach at Cable Bay. She managed to get some cellular signal to find out what to do (nothing, unless it's still there 24 hours later).

I headed down to take some photos, it looked dead at first but was just in a deep sleep and snoring gently, it came to, had a contented stretch and went back off again. Suspect mum has just left it there while she goes hunting.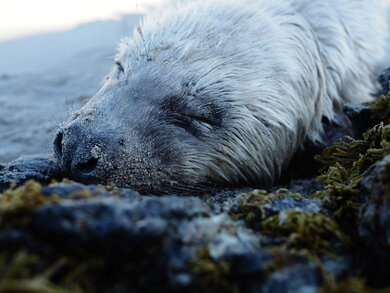 S has headed off to see the seal and to have her own swim in the sea (to make sure her wet suit hasn't come all this way for nothing). We had planned to spend the day there with the children but headed to the west coast instead, Port Lobh, so we don't scare mummy seal off when she comes to collect her child.

Found a recently dead gull that had been caught by a raptor, beach also covered in exciting bones (seals, porpoise, birds, and an old whale bone we've kept).

Update: in-laws checked on the seal on their way back from Oronsay, it'd returned to the water (they have a nice photo of the tracks it left)


20201004

Stormy night kept everyone awake, so a slow start this morning with Nanna playing hide and seek around the house with A.

We all headed out together to the next bay to the South, Port a' Chapuill. Father-in-law and sister-in-law carried on to Oronsay but we didnt want to risk a crossing with the children (only possible at low tide and easy to get into trouble). After a brief stop for food the weather came in, A had run out of steam so I slogged back to the house with a heavy 3 year old on my shoulders.

A announced she was ready for bed at 6.30, poor thing is worn out.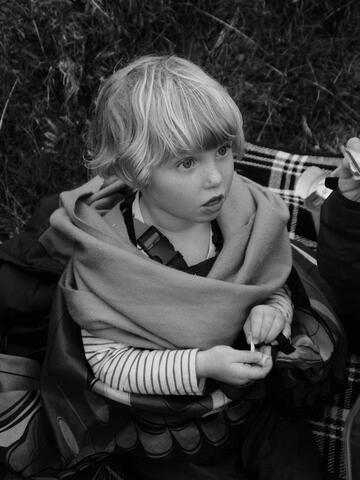 20201003

Free pass from family duties this morning so headed out alone cross country with Wilma towards a pretty inaccessible bay at a place called Rubha Dubh (Black Point). Heavy rain, boggy marshy country, and Wilma needed lifting over a barbed wire fence.

At the bay climbed up some rocks to see the remains of what the sea birds have been eating: the usual shore crabs, some spider crabs, plus some small mammal remains. Sat and watched a large seal for ten minutes who kept popping up to see what we were doing.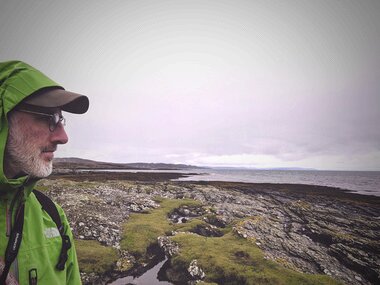 Headed back along the coast hoping for an easier hike but with a 13 year old dog had to double back to find an easier route several times.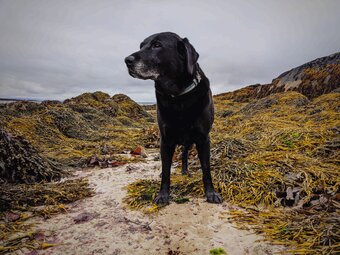 Afternoon spent inspecting rock pools at Salasaig with the children to give grandparents a much-needed break.


20201002

Kiloran Bay today after a lazy start. Sand and baby push chairs are a bad combination.

Walked the length of the bay looking for a whale carcass. Eldest (3 year old) got more and more frightened the closer we got. Mostly bleached white skeleton now but enough flesh remaining to make you want to stay upwind (even after 3 years).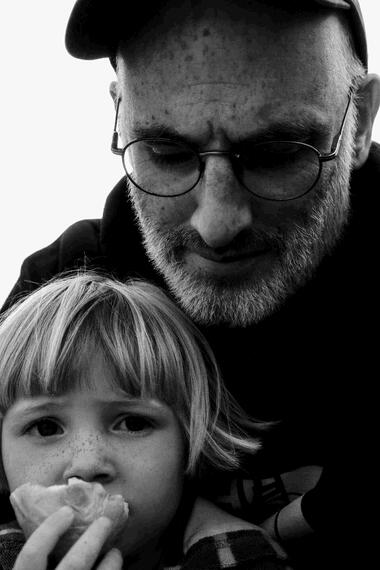 20201001

Colonsay. Morning spent on Cable Bay exploring with the little ones and litter picking with father-in-law. One black bin bag full of mostly blue/indigo/green fishing rope. Moved three dead Razorbills we found last night off the beach so the children could run around freely. Erected tent for sister-in-law who arrives by bike tomorrow, keeping her distance due to the pandemic. A little jealous of her solo adventure, will be years before I can do the same.


20200930

On ferry crossing from Oban to Colonsay. Ferry is called Clansman. 5 minutes out and we've already spotted something dipping beneath the water, a seal or porpoise. Gentle ebb and flow so far but high winds on open water could make things interesting later.

Ferry empty even for the time of year, everyone masked. We've left Wilma, our black Labrador, in the car as she's 13 and the steps up from the car deck are very steep. She struggled a year or two back on a similar journey to Arran.

Just spotted a blue beaked Northern Gannet in the water. Father-in-law has gone up on deck with binoculars to look for whales.


20200929
4 hour drive to Scotland on way to holiday on Colonsay. Navigating the M8 through Glasgow, at rush hour, with a tired toddler and screaming baby is not recommended.

This log comes from Dumbarton Travelodge.